Industrial Controls and Maintenance Electrician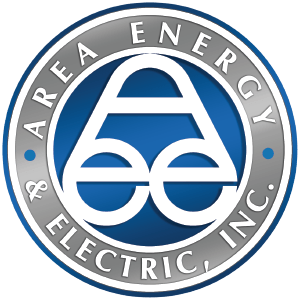 Area Energy & Electric, Inc.
Columbus, Ohio, Marion, Ohio, Marysville, Ohio, Sidney, Ohio
$41,600 – $78,000
Full Time
Job Summary:
Service and troubleshoot electrical equipment and related components associated with production and facility equipment.
Responsibilities and Duties:
Utilize electrical ladder diagrams, electronic circuitry diagrams, and software programs to modify, repair, or improve equipment functionality
Execute the most cost-effective method to fulfill customer and code requirements
Qualifications and Skills:
High school diploma or equivalent
5 years of related experience(preferred)
Proficient in the use of hand and power tools
Technologically proficient (Utilize PC, order parts, and materials within company purchasing requirements)
Basic knowledge of electronics diagnostics of PLC's AC/DC drive systems and computer-operated control circuitry
Understand schematics, hardwire/relay logic, high and low voltage, and instrumentation
Self-motivated, good communication skills and working relationships with others
Strong mechanical/technological/electrical aptitude
Strong working knowledge of industry standards, state/local codes(National Electrical Code) and requirements as well as the ability to complete a company specific safety orientation
Benefits:
Excellent Wages
Shift Premiums
Vacation & Holiday Pay
Personal Days
Health & Disability Insurance
Life Insurance
401k Retirement Plan
Comprehensive Safety Program
Training, Internships & Seminars
Area Energy & is an equal opportunity employer that sees diversity as a positive force in a drug-free workplace. We encourage minorities, women, veterans and disabled individuals to apply.
The above Industrial Maintenance Electrician job description is meant to describe the general nature and level of work to be performed; it is not intended to be an exhaustive list of all responsibilities, duties, and skills required for the position.